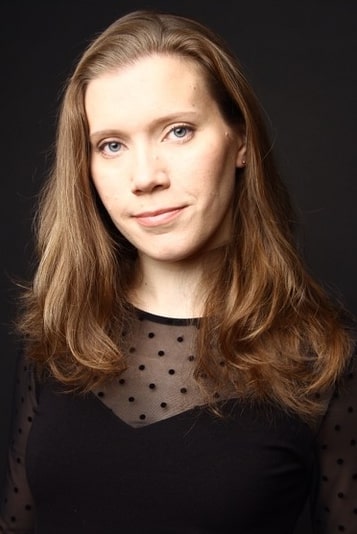 © Elisabeth Ljunggren Kurbany, mezzosopran
Elisabeth Ljunggren Kurbany, mezzosopran
Elisabeth Ljunggren Kurbany är utbildad vid Royal Welsh College of Music and Drama, Trinity College of Music, London samt Kungliga musikhögskolan. Elisabeth är även harpist och utgjorde efter sin examen ena halvan av duon Opera på två (två röster, en cello samt en harpa) som turnerade med sin tvåmannaföreställning Som vi vill ha det på scener såsom Klara Soppteater, Göteborgs stadsteater samt Orionteatern. Bland andra roller finns Dido samt First Witch i Purcells Dido och Aeneas, Merab i Händels Saul samt
Anna i Randels Värmlänningarna. Som sångsolist har Elisabeth sjungit i Storbritannien, Ungern, Österrike samt i USA. Förutom romanskonserter har Elisabeth sjungit solistpartier ibland annat Bachs Matteus passion samt Juloratorium, Faures Requiem, Mozarts Kröningsmässa samt Requiem, och Pergolesis Stabat Mater. 2017 var hon solist i urpremiären av Ylva Q Arkviks Mater.
Niklas Breman
Niklas Breman har studerat komposition på Musikhögskolan i Piteå för professor Jan Sandström och på Kungliga Musikhögskolan i Stockholm för professor William Brunson
Niklas har skrivit musik i en mängd olika sammanhang och samarbetat med musiker som Stefan Harg, Katarina Ström-Harg, Rollin' Phones, Anders Pålsson, Hermann Stefansson och Martin Fröst. Niklas har också samarbetat i projekt med tex Göran Greider (författare), Anders Lindholm (konstnär), Eva Ermenz (poet, skådespelare) för att nämna några.
I verkförteckningen finns Mässor, Orkesterverk, Kammarmusik, EAM, i olika konstellationer samt musik speciellt skriven för barn. I egenskap av kompositionspedagog på musikskolan Lilla Akademien har Niklas varit initiativtagare i kompositionsprojekt med skolor i bl.a Makedonien och Serbien. Han har under det senaste åren drivit projektet Young generation composers tillsammans med Stefan Harg.
Mer info på www.breman.nu
Niklas Breman has studied composition at the Royal College of music in Piteå under professor Jan Sandström and at the Royal College of music in Stockholm under professor William Brunson. Niklas has written music in a variety of contexts and collaborated with musicians such as Stefan Harg, Katarina Ström-Harg, Rollin' Phones, Anders Pålsson, Hermann Stefansson and Martin Fröst.
Niklas has also collaborated on projects with Göran Greider (author), Anders Lindholm (artist), Eva Ermenz (writer, actor) and many more artists.
Niklas Breman´s works include orchestral works, Chamber music, EAM, in different formations as well as music specifically written for children.
As a composition teacher at the music school Lilla Akademien Niklas has been the originator in composition projects with schools in Macedonia and Serbia. He has over the past few years running the project Young generation composers together with Stefan Harg.
Niklas Breman Asayake a new CD out on fpmusic 007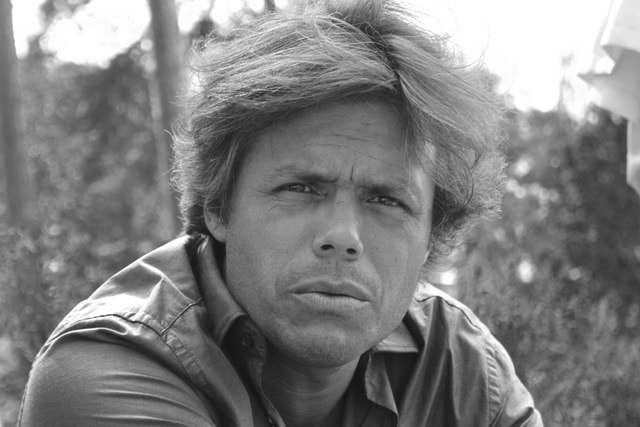 © Niklas Breman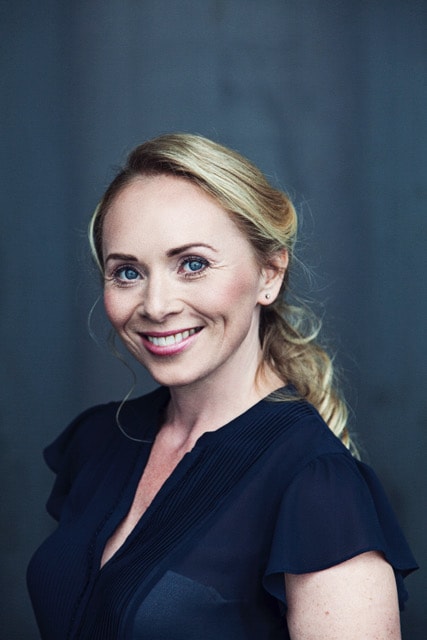 © Thora Einarsdottir
Thora Einarsdottir
"a properly sweet-toned lyric soprano" BBC Music Magazine
"The direct magic of Thora Einarsdottir's anxious, flickering and erotic timbre and her piano animated by desperation were still audible long after in the streets of Berlin." Berliner Tagesspiegel
"Thora Einarsdottir defeats her lover with bare-footed naturalness, flexibility and defeating erotic charisma, and then makes a breath-taking metamorphosis into a suffering creature. Einarsdottir manages to present moments of impressiveness and perfection that are rarely rivalled on the operatic stage." Frankfurter Allgemeine Zeitung
At the Icelandic Opera 2016 Thora sang Tatiana in Anthony Pilavachi's new production of Eugene Onegin conducted by Benjamin Levi. Her other roles at the Icelandic Opera include: Mimí, Michaela, Gilda, Adina, Pamina, Zerlina and the title role in a new opera by Gunnar Thordarson. Ragnheiður. Thora was a member of the ensemble at Staatstheater Wiesbaden form 2000-2008 where here roles included: Euridice (Orfeo ed Euridice), Elmira (Creusus) Cleopatra, Ilia, Pamina, Susanna, Zerlina, Woglinde, Waldvogel, Ortlinde, Marzelline and Ännchen. At Opera North she has sung the roles of Pamina, Nanetta, Susanna, Barbarina, Duende (The Nightingales to blame).
Guest performances in include, Geneva Opera, Theatre du Capitol Toulouse, Theater Basel, Salzburger Landestheater, Prague National Theater, English National Opera, Glyndebourne Festival Opera, Opera North, Nationaltheater Mannheim, Staatstheater Darmstadt, Staatstheater Nünberg and Malmö Opera.
Thora is an active concert singer and regularly performs works like Handel's Messiah, Mozart's Requiem, Bach's Johannes passion and Weihnachtsoratorium and Beethoven's ninth symphony. Amongst others she has performed with Hansjörg Albrecht and Münchener Bach Choir, Aapo Häkkinen and Helskinki Baroque Orchester, Sir Neville Marriner and Filarmonica del Teatro Comunale di Bologna, Stefan Blunier and Beethoven Orchester Bonn.
Kathleen Roland-Silverstein
Kathleen Roland-Silverstein is a highly regarded concert soloist well known for her interpretation of the music of the 20th and 21st century. She has been a featured singer with many music festivals, including the Santa Fe Chamber Music Festival, the Britten-Pears Institute and the Tanglewood Music Festival, and has performed with many prominent conductors, including James Conlon, Kent Nagano, Reinbert de Leeuw and Oliver Knussen. Dr. Roland has been a frequent soloist with the Grammy award-winning Southwest Chamber Music Society of Los Angeles, with whom she has garnered critical acclaim for her performances. Recordings include a CD created with American composer Libby Larsen of her song cycle, Songs from Letters, from Calamity Jane to her daughter Janey, and Aura, for orchestra and soloists by award-winning Cambodian composer Chinary Ung. International appearances include performances in Cambodia, Vietnam, Germany and Sweden.
Her 2007 Fulbright award and two American-Scandinavian Foundation grants (2003 and 2016) have made possible continued research on the vocal music of Scandinavia, as well as performances and master classes of American art song in Sweden. As a result of this research, her anthology of Swedish art song for English-speaking singers, Romanser: 25 Swedish Art Songs with Guide to Swedish Lyric Diction, was published in 2014 by Gehrmans Musikförlag. Roland has been a lecture-recital presenter for NATS, the College Music Society, the National Opera Association, and the International Congress of Voice Teachers. The soprano holds a doctorate in voice from the University of Southern California, is assistant editor for the Opera Journal, and serves as the music reviewer for the Journal of Singing. She joined the faculty of the Setnor School of Music at Syracuse University in the fall of 2012, where she teaches voice, diction, vocal pedagogy, vocal literature and the opera workshop.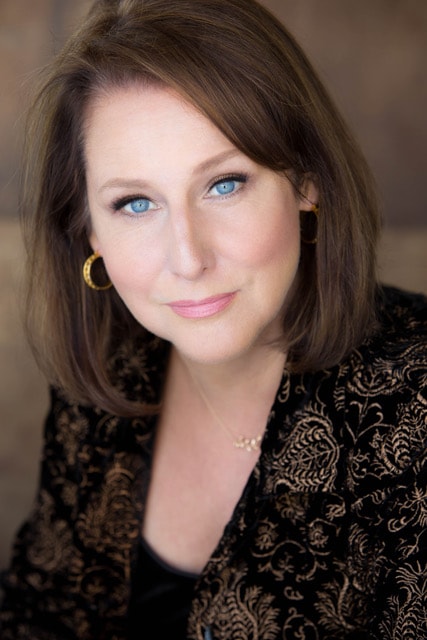 © Kathleen Roland-Silverstein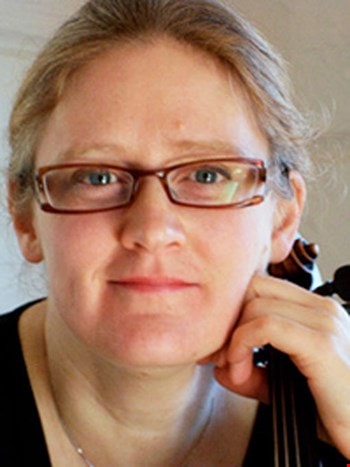 © ​Tale Olsson
​Tale Olsson, violin
Tale Olsson, violin är född av finlandssvensk-norska föräldrar i Buenos Aires, Argentina, och växte upp i Finland och Sverige. Hon började spela violin som sjuåring och studerade i Stockholm och Köpenhamn, där hon debuterade som solist med Sjælland Symfoniorkester. Spelade i Tale-kvartetten åren 81 - 96.Hon var medlem i Stockholms Nya Kammarorkester och spelar regelbundet med Chamber Orchestra of Europe. Tale var förste konsertmästare i Norrköpings Symfoniorkester i åtta år men flyttade sedan till Stockholm där hon nu är förste konsertmästare i Kgl. Hovkapellet. Hon har framträtt som solist med många orkestrar med konserter Tale är också en uppskattad pedagog. Hon undervisade några år i violin och kammarmusik på Musikhögskolan i Stockholm i början av 2000 och har undervisat på kammarmusikkurser både hemma och utomlands. Tale kan höras på många CDs, till exempel med svensk solorepertoar på BIS och CPO.
​Jan Dahlquist
Jan Dahlquist , kontrabas Mångsidig musikant tidigare medlem av Sveriges Radios Symfoniorkester. Jan är en av Sveriges mest framstående pedagoger och har blivit belönad med otaliga utmärkelser. Den senaste är årets stråkmusiker pedagog. Han arbetar vid Lilla Akademien , Stockholm men även vid Kungliga Musikhögskolan , Stockholm.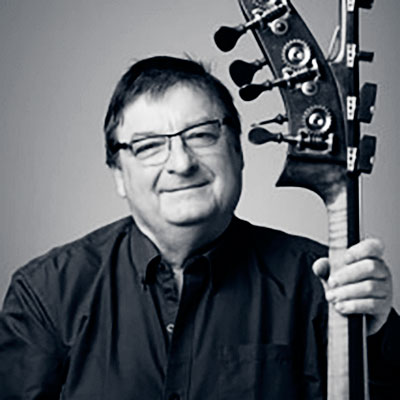 © ​Jan Dahlquist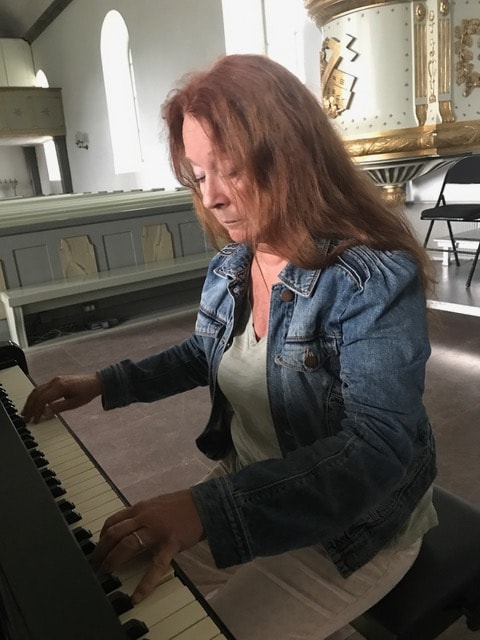 © Katarina Ström-Harg
Katarina Ström-Harg
Katarina Ström-Harg piano är en väletablerad pianist inom svenskt musikliv och har ett världsomspännande kontaktnät. Hon har konserterat i USA, Storbritannien, Frankrike, Kroatien, Danmark, Spanien. I Sverige bl.a med Kungliga Filharmonikerna i Stockholm och Norrköpings symfoniorkester. Repertoaren sträcker sig från barock till nutida musik. Hon har särskilt fått upp- skattning för sina tolkningar av Bach, Beethoven och Mozart. Dessa tonsättare kombinerar hon gär- na med nutida musik med särskild tonvikt på kvinnliga tonsättare från 1900-talets början fram till nutid. Tonsättare som nyligen har skrivit musik till henne är Niklas Breman, Libby Larsen och Ka- tarina Leyman. Hon driver olika projekt som entreprenör och är en nyskapare genom att presentera levande musik i olika miljöer. I egenskap av kammarmusiker samarbetar hon med välrenommerade artister, sångare så väl som instrumentalister.
Katarina spelar också hammarklaver (A= 430), solo och som medlem i Ensemble Crusell. Katarina är professor i instudering/interpretation vid Kungliga Musikhögskolan i Stockholm.
Hon engageras ofta som föreläsare över det Ergonomiska pianospelet och är mycket aktiv som förmedla- re av det naturliga pianospelet. Katarina är representerad på ett antal CD bl.a med den publika succén Arvo Pärt: Solo Piano Music .
info www.fpmusic.se
Katarina Ström-Harg is a well established pianist in the Swedish music scene and performs in countries such as: USA, UK, France, Croatia, Denmark, Spain among others. As a soloist she has played concerts with different orchestras, such as the Royal Philharmonic Orchestra in Stockholm and Norrköping Symphony Orchestra. She collaborates with many renowned artists, singers as well as instrumentalists. Since 1988 she plays in a duo with clarinetist Stefan Harg. Katarina is also a performer of period piano and a member of Ensemble Crusell, Stockholm. Her repertoire ranges from baroque to contemporary music. She has received special acclaims for her interpretations of Bach, Beethoven and Mozart which she combines with contemporary music, with particular emphasis on neglected women composers from 1870 to the present.Katarina runs various projects as an entrepreneur and is an innovator by presenting live music in different environments, using her worldwide network of contacts.She is a tenure professor of interpretation at the Royal College of Music in Stockholm. Her educational work includes an active music making with students at all levels. Within the framework of RCM/ KMH she has an ongoing research project.She presents workshops on the topic of "Ergonomic piano playing" to share her knowledge of the natural way of playing the piano. Katarina has collaborated with Maître Guy Deplus in concerts and on CD (fpmusic 002)
more info www.fpmusic.se
Stefan Harg
Stefan Harg är internationellt erkänd och efterfrågad som en mångfacetterad musiker och pedagog.
Stefan ger konserter nationellt som internationellt . 2018 gjorde Stefan en bejublad soloturné i USA med konserter i New York , Chicago och Minneapolis.
Stefan samarbetar med världsledande musiker och dirigenter såsom Luciano Berio, György Ligeti och Libby Larsen, Esa-Pekka Salonen, Yevgeny Svetlanov, Kurt Sanderling, Sixten Ehrling, Valery Gergiev, Sir Colin Davis, David Robertson, Sir John Elliot Gardiner and Bernhard Haitink
Han har ett nära samarbete med dagens tonsättare i olika spännande projekt. Katarina Leyman skrev klarinettkonserten Verdure åt Stefan som rönte ett stort publikt och kritiker gensvar. 2018 uruppförde Stefan, Niklas Bremans konsert i Chicago. Han framför regelbundet också musiken av Pierre Boulez Dialogue de l'Ombre double för clarinet and electronics (1985) som fick sin Nordiska premiär 2015 samt Boulez Domaines.
Vid ett bejublat framträdande på Opera Comiqué i Paris 2014 framfördes Carl Nielsen konserten.
I oktober 2012 hyllades hans interpretation av Jean Francaix konsert och Claude Debussy's Première Rhapsodie vid jubileumskonserter i Frankrike.
Stefan blandar framföranden på tidstrogna instrument med moderna instrument.
TV programmet "Mozart's Lost clarinet " (2014) med fokus på Mozarts klarinettist Anton Stadler har rönt stora publik och kritiker framgång.
Där medverkar han med Mozarts Kvintett k 581 och arior ur La Clemenza di Titus på tidstrogna instrument.
Han medverkar regelbundet i Drottningholms Barockensemble.
Stefan har sedan 1990 bildat en framgångsrik duo med konsertpianisten Katarina Ström-Harg.
Stefan är en flitig skribent och är publicerad i olika internationella tidskrifter och håller föreläsningar i olika sammanhang.
Han är Sveriges National Chairman för ICA- International Clarinet Association. Han har framträtt på ICA's ClarinetFests i New Orleans ( 2001) och var värd samt konstnärligt ansvarig för ClarinetFest2002 som hölls i Stockholm 2002 .
Stefan är representerad på ett flertal CDs. Senast på CD La Belle Époque med fransk musik från1889-1921.
Adj. Professor vid Örebro Musikhögskola och undervisar på Lilla Akademien ,Stockholm
Stefan är utbildad vid Kungliga musikhögskolan i Stockholm med SolistDiplom (1990) och KammarmusikDiplom (1988)
Vidare utlandsstudier för Guy Deplus och Walter Boeykens.
Stefan är artist hos Vandoren , Paris och Buffet-Crampon , Paris
more info stefanharg.se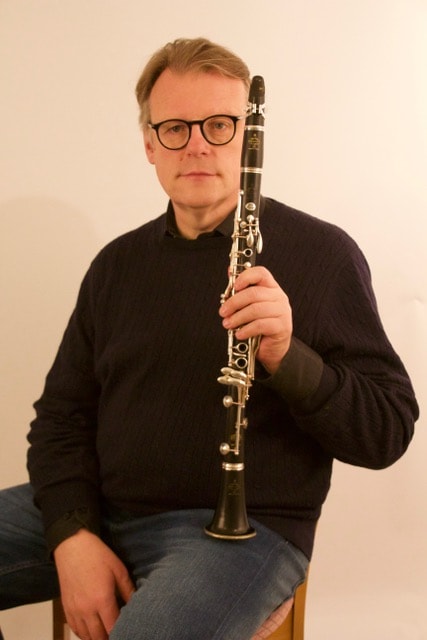 © Stefan Harg
Stefan Harg has been internationally recognised and requested as a multifaceted renowned musician and educator. He gives concerts as a chamber musician, soloist and orchestra musician.
Stefan gives concerts nationally and internationally and is invited regularly as a soloist in Swedish and foreign orchestras.
He works in different contexts with chamber music and is invited to the most important chamber music scenes in the world.
Recently in 2018 Stefan made a highly acclaimed solo tour in the United States with concerts in New York, Chicago and Minneapolis.
He collaborates with today's composers in various exciting projects. Katarina Leyman wrote the Clarinet Concerto Verdure for Stefan, who attracted a large public and critic response. He also gave the world premier of Niklas Bremans concerto Dancing Goats in Chicago (2018).
Stefan regularly performs the music by Pierre Boulez Dialogue de l'ombre double for Clarinet and Electronics (1985), which received its Nordic premiere 2015.
He also has performed the Carl Nielsen Concerto on many spectacular appearances during the years. In October 2012 his interpretation of Jean Francaix concerto and Claude Debussy's Première Rhapsodie at an anniversary concerts in France was hailed by critics and public.
He has collaborated with, among others, Luciano Berio, György Ligeti and Libby Larsen, Esa-Pekka Salonen, Yevgeny Svetlanov, Kurt Sanderling, Sixten Ehrling, Valery Gergiev, Sir Colin Davis, David Robertson, Sir John Elliot Gardiner and Bernhard Haitink et.al
Stefan collaborates since 1990 in a successful duo with Concert-pianist Katarina Ström-Harg.
Playing on period instruments have brought him to many interesting projects among these are the TV program Mozart's Lost clarinet (2014) which has attracted audiences and critics success, in which Stefan participates with Mozart's Clarinet Quintet and in Arias from La Clemenza di Tito. He is a member of the Drottningholm Barock Ensemble, Stockholm and Trio 430 Stockholm
Apart from his life as a performer, Stefan is also a committed music educator, regularly writing articles, lecturing at conventions etc….
Stefan is since 2015 Adjunct Professor of clarinet at Örebro Music University and teaches at the Lilla Akademien Stockholm . He also gives master classes throughout Europe and in the United States.
Stefan was educated at the Royal College of Music in Stockholm with Soloist Diploma (1990) and Kammarmusik Diploma (1988)
Further studies abroad with Guy Deplus and Walter Boeykens.
He is the Swedish National Chairman for ICA-International Clarinet Association.
Stefan is represented on several CDs, recently the La Belle Époque CD(2016)
He is artistic director of Classical Chamber Music Festival , Stockholm
Stefan is a performing artist of Vandoren, Paris and Official Artist of Buffet Crampon, Paris .